Tribute For Man Who Died In Crash
1 September 2018, 06:00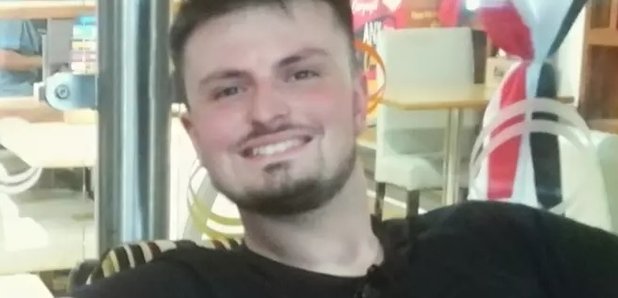 The parents of a 20-year-old man from Abingdon, who died following a crash, say he had a welcoming smile and an infectious laugh.
Billy Elbrow died on the A4130 Milton Interchange last Thursday.
His parents said: "Our amazing, beautiful, very much loved son Billy Elbrow was suddenly taken from us in a terrible road traffic accident.
"Billy is also a much loved Brother, Grandson, Nephew, Boyfriend & friend to so many.
"Billy was a happy go lucky chap who loved and lived life to the full.
"He worked hard from the age of 13 with his first little job in order to start saving to fulfil his dream of owning his own car and motorbike, both of which he was very passionate about and was forever making us, as parents very proud.
"Billy's lovely welcoming smile, infectious laugh and cheeky mannerisms have touched so many people in his short life.
"He loved spending time with his family, friends and girlfriend, having adventures and making memories.
"Billy loved his music, he was always singing and dancing.
"Billy always had a good outlook on life with a positive, can do attitude.
"If anyone that was ever in need, Billy would stop and offer help.
"He was such a kind thoughtful person.
"As a family we are devastated by our loss and so overwhelmed and touched by all the messages, support and kindness that we have received from family, friends and complete strangers.
"We would like to also thank the incredible people that tried so hard to save our boy, the doctors from the Air Ambulance, Paramedics, hospital staff at the John Radcliffe and the Police who continue to support us through this difficult time".