Tribute To Oxfordshire Crash Woman
13 July 2018, 12:50 | Updated: 13 July 2018, 12:54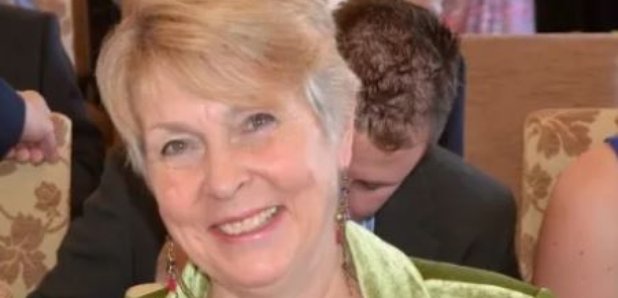 The family of a woman - who died a month after a crash in Oxfordshire - say she was a 'wonderful, loving mum and grandmother'.
70-year-old Pat Robinson from Wantage was taken to hospital after two cars collided on Oxford Road in East Hanney in early June. She died last week.
At 11.49am on Monday 4 June a collision occurred between a white Nissan Juke and a sliver Toyota Avensis in Oxford Road. The female driver of the Nissan, was taken to the John Radcliffe Hospital with serious injuries. She subsequently died on Thursday 5 July.
The family of 70-year-old Patricia (Pat) Robinson, from Wantage, have paid tribute to her.
In a statement they said:
"Pat was a wonderful, loving mother and grand-mother. Everyone comments on what a kind and caring person she was, and this was a special quality that made her extremely popular and well-loved in the local community.
"She was always bubbly and loved nothing more than a good laugh and a joke. She was happiest at home with her dog and grandchildren; she loved gardening and taking holidays with her friends, which were always filled with laughter.
"She lost her husband, Terry, in 2004, and became a strong, fiercely independent woman. She was a woman of great pride, always immaculately dressed, smiling and bubbly.
"She is, and always will be, greatly missed by all of her friends and family. The world was undoubtedly a better place with her in it.
"The family would also like to take this opportunity to thank all of the staff of the Intensive Care Unit at the John Radcliffe Hospital, all of whom were fantastic and cannot be praised highly enough for their dedication to the wellbeing of others."
If you witnessed this collision, please call 101 quoting reference '534 4/6', or contact Crimestoppers anonymously on 0800 555 111.