Tributes Berkshire School Worker Who Died M4 Crash
17 October 2018, 16:56 | Updated: 17 October 2018, 17:09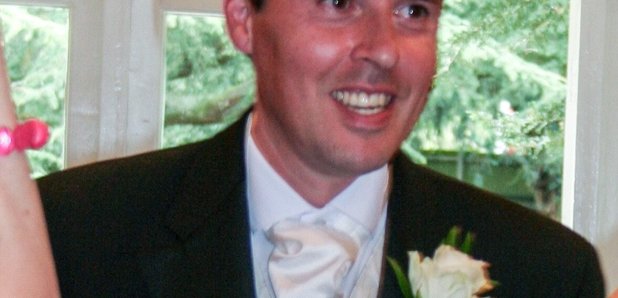 Tributes have been paid to the third member of staff from Prior's Court school in Thatcham who died in a minibus crash on the M4.
The family of 44-year-old Jason Aleixo from Newbury say he was known for his "gentle nature."
He died when a minibus and a lorry collided near Hungerford on Thursday 11 October. A police investigation's continuing.
In a statement, Jason's family said:
"Jay touched so many people's lives with his kindness, caring and selfless nature.
"He was a long-standing member of staff at Prior's Court in Thatcham and was known for his gentle nature and ability to always get the best out of young people.
"He was the best son, father and friend.
"Jay will always be in our hearts and thoughts, and will leave a big hole in our lives.
"He will be so sadly missed."
Jason died along with Lorraine Maclellan from Farnborough and Cathy Gardiner from Reading. They were all staff at Prior's Court school in Thatcham.
Mike Robinson, CEO at Prior's Court paid tribute to each of them, saying;
"Lorraine had been an integral part of the team for six and a half years working across both education and residential care. Lorraine was compassionate, committed and a great advocate for our young people. She was also a huge support to all of her colleagues and her sense of humour was infectious. Lorraine formed many strong bonds at Prior's Court and her tragic loss will be felt greatly at Prior's Court, both by her colleagues and the young people whose lives she touched.
"Cathy had supported young people with autism for many years before joining our learning centre, where she helped profoundly autistic young adults for the last two years. She was known for her smile, wonderful bubbly personality, as well as her absolute dedication and commitment to the young adults. We will all miss her terribly.
"Jason has been a long-standing member of staff at Prior's Court. He was known for his gentle nature, and ability to always get the best out of our young people. He was a dedicated member of the team, loved by his colleagues for his quiet and subtle sense of humour. Jason was sensitive and reliable - a real friend to all.
"These people were not just members of staff - they were part of the Prior's Court family. It is impossible to put into words the immense sadness we are all feeling, none more so than their friends and family members to whom we send our deepest condolences."
Since confirming its staff members and students were involved in the collision last Thursday, the charity has been inundated with messages of sympathy and support. In response to many requests, Prior's Court has now launched a Family Fund specifically for those directly affected and their loved ones, which is available at www.priorscourt.org.uk - or you can contact the fundraising department to donate on 01635 245918 or fundraising@priorscourt.org.uk. The fund has already received donations totalling in excess of £5,000.
Mike Robinson concluded; "This tragedy will affect many of us for a long time to come, but it is of great comfort to know that there are so many kind and generous people offering support. Thank you. Together we will help each other through this and do all we can to honour the memory of those we have lost."