Tub Of Butter Attacker Given Police Caution
19 November 2018, 15:42 | Updated: 19 November 2018, 16:06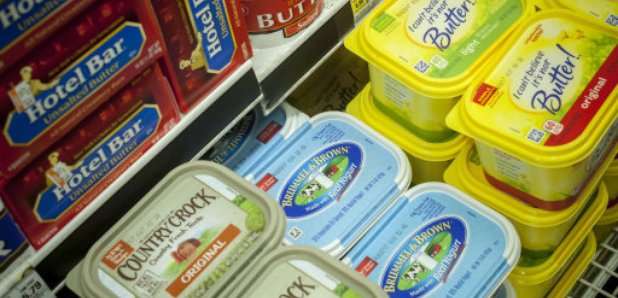 Police have given a caution to an Oxford man, who threw a tub of butter at an elderly woman during a row in a shop.
The 61-year-old reacted after being confronted by a woman in a queue in a Co-op store on Eynsham High Street in Oxfordshire on 21 October.
He'd pushed in front of the 74-year-old - who told him there was a queue.
He then threw a tub of butter at her face, leaving her with swelling and severe bruising to her lip.
Police released a CCTV image to trace the attacker.