Unexploded Shells Still Missing From Hampshire
2 April 2017, 08:33 | Updated: 2 April 2017, 08:34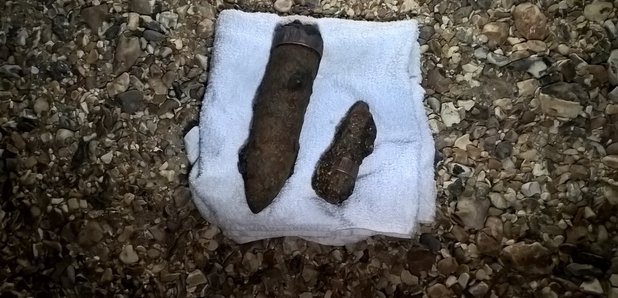 Hampshire Police are continuing to search for two unexploded shells which have disappeared from Milford on Sea.
They were contacted by the coastguard shortly on Thursday night.
Chief Inspector Rob Mitchell, district commander for the New Forest, said: "Photographs were taken of the items and we consulted the Explosive Ordnance Disposal team for advice, as is standard practice. The EOD advised they would attend at first light.
"A decision was made to set up a cordon around the shells and officers returned to the scene in the early hours of the morning to find the shells still in situ.

"When officers attended the scene again shortly before 7.30am, the shells had gone but the police tape and the towel they had been placed on were still there."
Hampshire Police say if you see the shells you should not go near them. Stand as far away as possible and call us immediately.