Warning Of Ice Across The Thames Valley
10 December 2017, 19:12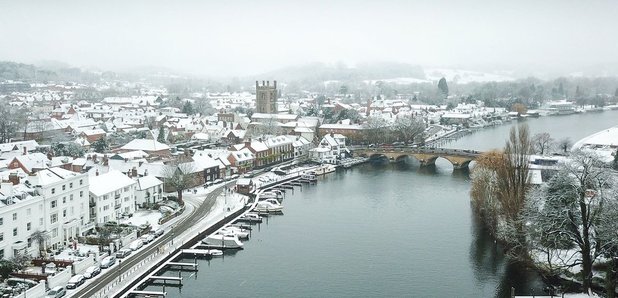 More than 20 schools have taken the decision to close tomorrow after some heavy snow across Oxfordshire.
Now the Met Office have warned there is a risk of ice which could cause very dangerous conditions on the roads.
The list of which schools and academy's have taken the decision to close can be found here
http://www.heart.co.uk/thamesvalley/news/science-nature/snow/school-closures/?7
Ice is likely to be the main hazard during tomorrow's rush hour, though there could still be some snow on high ground.
Roads, pavements and cycle paths will be slippery.
We've being reminded to plan more time for the morning commute, and also it's important to make sure you clear the snow from your vehicle properly before setting off.