Warning Over Toxic Caterpillars In Bracknell
28 June 2018, 13:17 | Updated: 28 June 2018, 13:19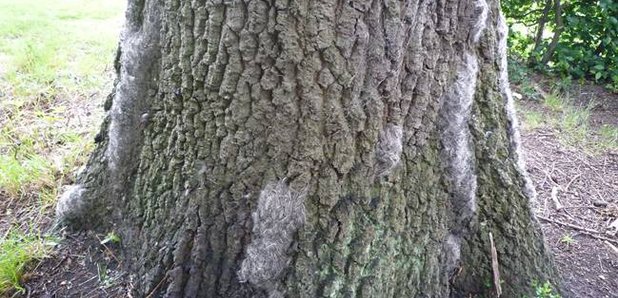 There's a warning large nests of toxic caterpillars have bene found in Bracknell.
Their hairs can cause eye and skin irritation and breathing difficulties.
Oak Processionary Moths were discovered on an oak tree near Clintons Hill. It's been cordoned off and warning posters have gone up.
The first recorded outbreak of the moth was found in West London in 2006 and since then it has steadily spread to nearby boroughs.
Andrew Hunter, chief officer for planning transport and countryside at Bracknell Forest Council, said:
"We take the safety of our residents very seriously and would advise people not to disturb or handle the nests or moths as they can cause severe irritation to the skin".
"We are now collaborating with the Forestry Commission in order to support their long standing work to control the spread of this moth and minimise the risk to the public as they continue to enjoy our parks, gardens and woodland."