This Adorable Nine-Week-Old Baby's Hair Has Been Attracting MAJOR Attention!
Adorable baby grows incredible bouffant hairdo at just eight WEEKS old Mirror Online
00:40
This baby is only a few months old and he's already got better hair than you! In fact it's so good, it takes his mum two HOURS to do a shop because of all the attention he receives!
Two-month-old Junior Cox-Noon has such an impressive head of hair, it attracts all sorts of attention.
His hair is so long and thick that it takes a long time to air dry - so much so, that his mum Chelsea Noon, 32, from Brighton, blow dries it to keep him from catching a cold.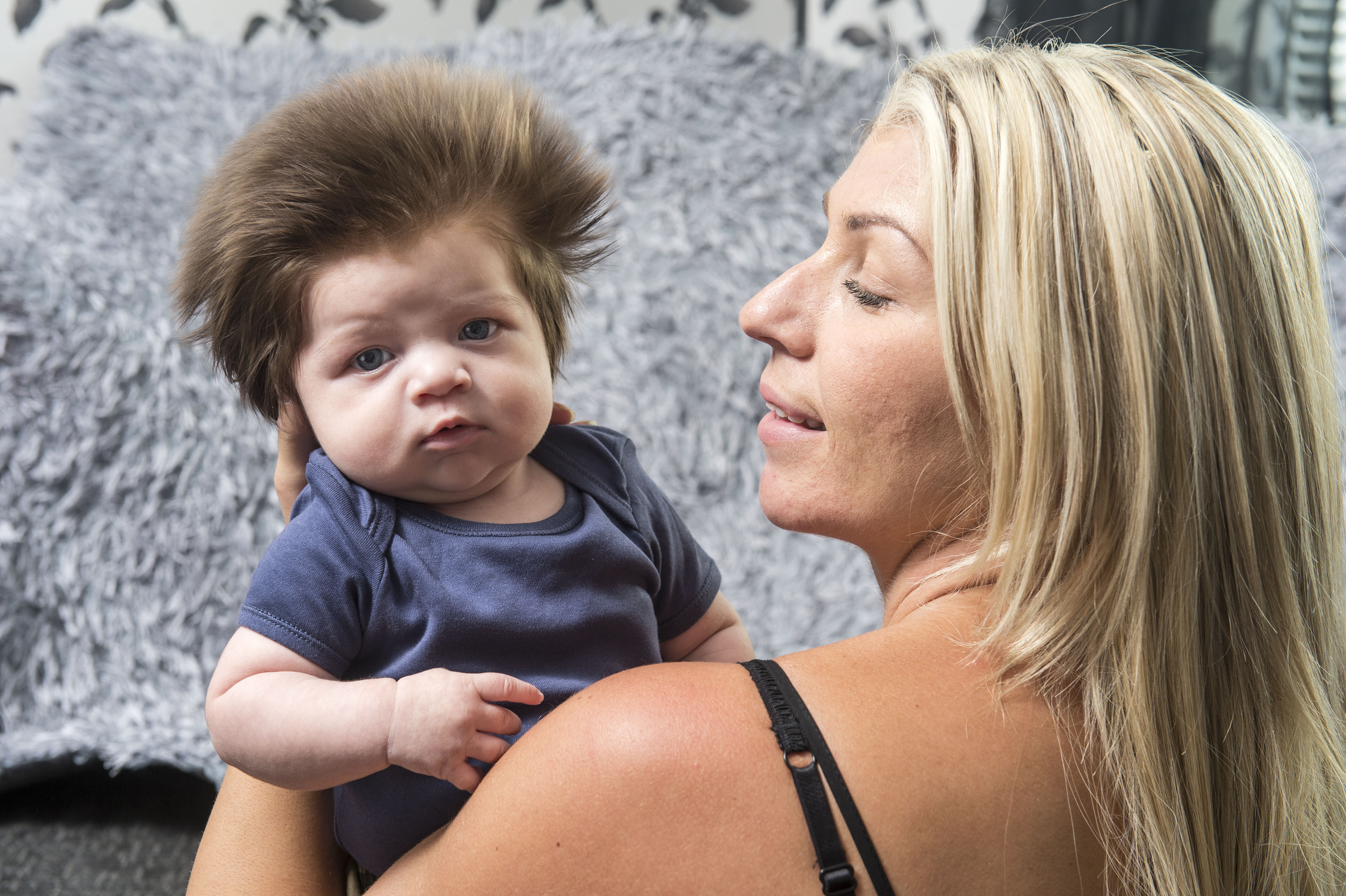 Picture | Mirrorpix
Chelsea is a hairdresser, so she knows her stuff when it comes to volumising hair.
"He came out with loads of hair. I didn't realise how much until he had his first bath," said Chelsea of her youngest boy, who was born at Brighton General Hospital, weighing 10lb, on July 30.
"When I take him with me on the weekly shop in Asda everyone does a double-take and says, 'Oh my God, look at the baby's hair,' and they have to touch it. He doesn't seem to mind and gets a little smirk on his face," she told The Mirror.
It doesn't look like Junior takes after his brothers Mitchell, 4, and Preseton, 6, who never sported such a fine head of hair when they were that age.
"We call him 'Baby Bear' because he looks like a little bear, but when he's angry he looks like a little gremlin," says Chelsea.
"His brothers really love him, my youngest is always running up to Junior saying 'I want to pinch his fat cheeks'."
Ah, brotherly love, eh?