Watch These Adorable Twin Sisters Act Out Their Favourite Scene From Frozen
4 April 2017, 10:43 | Updated: 4 April 2017, 11:01
Twins acting out scene from Frozen
02:00
When mum Colleen caught her twin daughters acting out their favourite scene from Frozen on camera, she didn't expect the video to be watched all over the world!
Nowadays, you'll struggle to find a who DOESN'T love Disney's Frozen. So what makes this video cuter than the rest of them?
Well, we challenge you to watch two-year-old twins, Maddie and Scarlett, act out their favourite scene between Princess sisters, Elsa and Anna, without cracking a smile.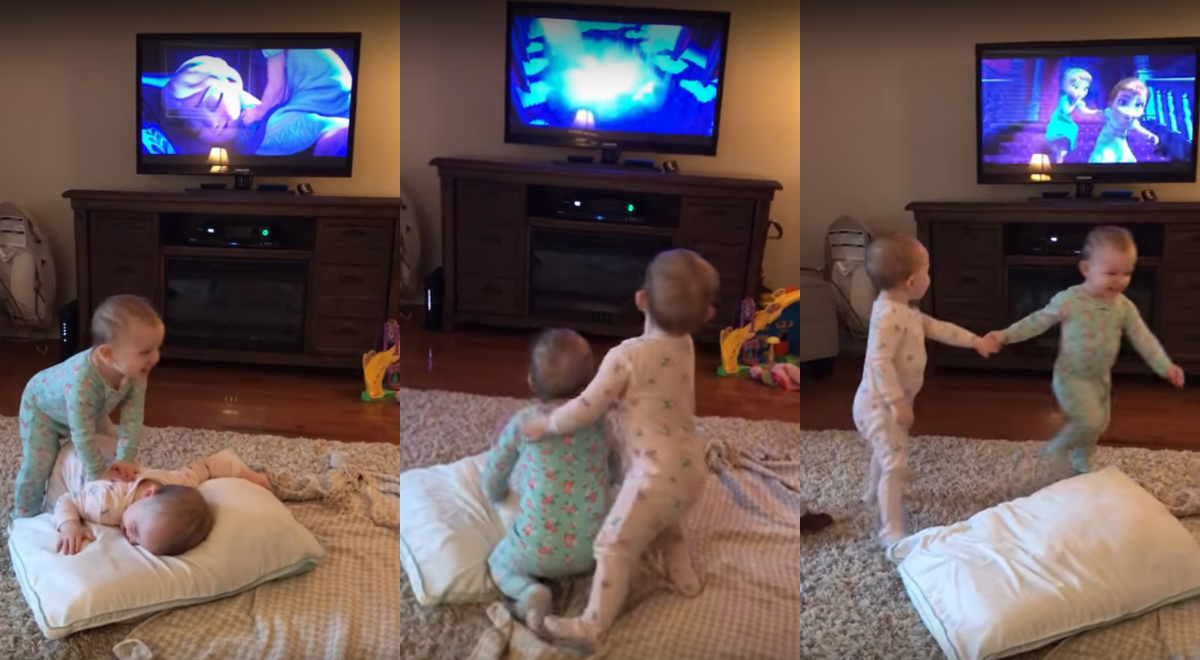 Picture | Colleen Jordan
Dressed in their matching baby grows, the twins roll around on the floor, skip around pillow which acts out as a makeshift bed, and hold on to each other all the while keeping an eye out for how Elsa and Anna show them how it's done on the TV.
The twins mum, Colleen Jordan, caught the adorable moment on camera at their family home in Philadelphia but she had no idea that it was be viewed by millions of people all over the world.
Colleen took to Facebook to thank everyone for their support. She wrote:
If you found this irresistibly cute, then you might like this: 'I Need A Poo!' Watch Toddler Awkwardly Interrupt Mum And Dad's Wedding