EXCLUSIVE! Anne Hathaway FAILS Her Own Intern Interview....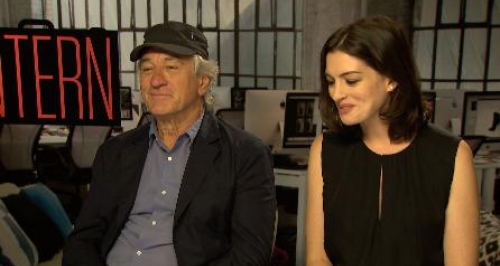 Anne Hathaway wouldn't be getting an internship with Heart anytime soon!
She may be staring as a high flying e-commerce boss in new comedy drama 'The Intern', but it looks as though Anne Hathaway wouldn't be able land herself an internship in real life.
The Oscar-winning actress may have an impressive CV when it comes the box office, but when Heart showbiz reporter Kevin Hughes quizzed her on what skills she could bring to an internship at Heart...she failed...MISERABLY and it's hilarious.
Apart from her love of music, Anne couldn't think of any valuable skills apart from making tea and the ability to "type fast", before joking, "I'm sorry...I don't have it."
The legendary Robert Di Niro stars alongside the loveable actress as a widow who enrolls on a senior internship program at Hathaway's trendy e-commerce company.
Catch 'The Intern' in cinemas now!