WATCH: Most Artistic Pregnancy Announcement Ever!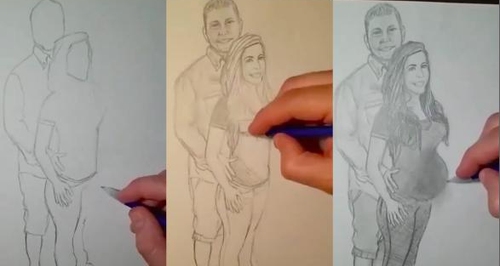 This pregnancy announcement is definitely one to rival Tom and Giovanna Fletcher's announcement!
When you and your partner find out that you're expecting a baby it is one of the most exciting times of your life. But how do you tell your family and friends?
Well Nick Rollins put pen to paper and drew the news. This time-lapse video creates the perfect build up to the animated announcement at the very end.
You have to watch it until the very end - it's so cute!