Watch: Best Man Speeches Don't Come Any More Surprising Than This!
GREATEST BEST MAN SPEECH EVER
11:26
When footballer Jamie Milligan wed the love of his life Mandy, there were some things about the day he could never have foreseen...
The guests, friends and family attending the former Fleetwood and Blackpool sportsman's special day, would have been forgiven for thinking that the bride and groom would be the main event.
However, cheeky best man Danny McKenzie had other ideas when it came to seeing off his friend in style!
The funny fellow pretended to have forgotten his speech and after running off stage in a panic, then moved mountains to get it back in a hilarious and daredevil video!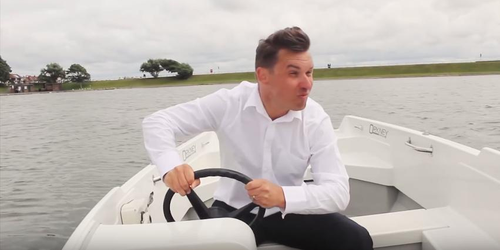 Danny McKenzie in a speed boat
Watching the 11.25 minute long video, even we admit that we were alarmed at first when it seemed to all that the speech was good and gone, but luckily it was all part of the best man's elaborate plan.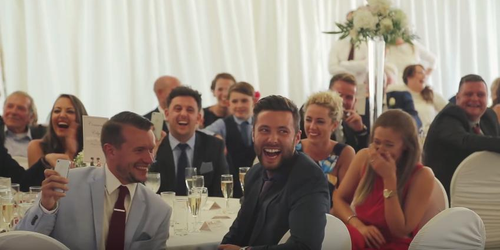 Guests laughing and videoing the event
So the wedding on August 13 went off without a glitch...thank goodness!