EXCLUSIVE! Cindi Lauper Is Planning A Return To Music!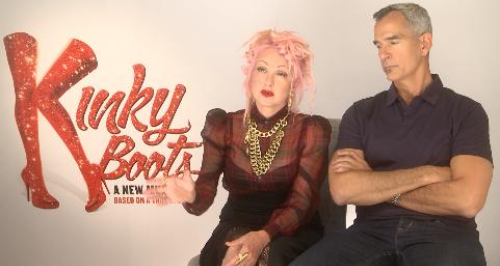 The 'Girls Just Wanna Have Fun' star reveals she is planning a chart comeback!
Bursting onto the scene with her 1983 smash hit 'Girls Just Wanna Have Fun', Cindi Lauper is probably one of the 80s biggest poster girls. So we were a little more than excited when she revealed to us that she is planning a return to music.
The 62-year-old star has revealed she is working on a brand new sound, and this time around is hoping to record a country blues album and she'll be heading down to Nashville to record it.
Cindy Lauper discusses her musical comeback
Speaking to Heart's showbiz reporter Kevin Hughes she revealed: "I'm going to Nashville and I'm going to do a country record for Seymour Stein, who started Sire Records. I've always wanted to work with him and it's not a long extended thing [but] I'm going to sing all the old songs that I used to sing my guts out in my apartment to."
Cindy claims she had been putting off the project due to her role as lyricist for 'Kinky Boots The Musical', but will be drawing on a "rhythm and blues" sound when she gets back to the studio.
Well we can't wait to hear it!