Bubbles And Blow Drys: Meet The Most Pampered Pooch Ever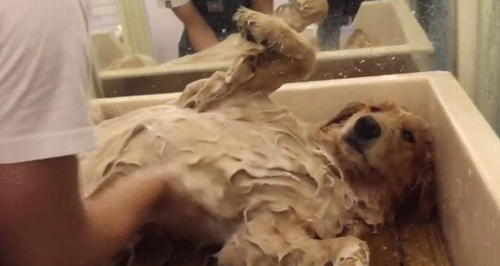 We all love a good old soak in the tub, but check out this cuddly canine who just can't get enough of having it's hair washed.
Jokes aside, this is one seriously cute hound. Just look at the way it stares into the camera as it gets petted and preened by its owner.
Reddit user IChangedMyUsernameForAnonymityReasons posted the adorable video and the internet has responded accordingly, with their gushing comments. Well we can see why...
Cutest dog bath
If this doesn't make you want to go and buy a Golden Retriever puppy IMMEDIATELY, then we're not sure what will...