WATCH: Daughter SURPRISES Mum With An Unexpected Trip Home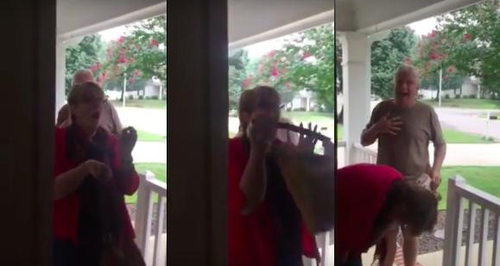 One mum's emotional reaction when she receives a surprise visit from her daughter!
People always say that you look like sisters and she's always got your back; after all there's nothing quite like a mother-daughter relationship.
Since Sarala flew the nest and moved to live far away from her parents' home, she hadn't really had the chance to make it back to see her parents very often.
So when she decided to make the long trip to her parents' house she kept it on the down low. She waited behind the front door until her parents walked into the house.
Watch how she reacts! You might want to turn down your headphones...!