Sir David Attenborough Narrating Pokemon Go Will Make You Question What's Real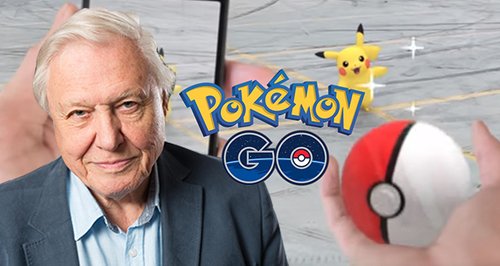 There's no doubt about it: the nation is OBSESSED with Pokemon Go.
It's the game that blurs the lines between reality and the world of Pokemon. Players can download the app to their phones and, by looking through the screen, can hunt down Pokemon in their real surroundings using the GPS feature. The aim of the game is to live up to the franchises slogan - 'Gotta catch 'em all!'
Given that Pokemon resemble animals from another world, it only seems right that someone has put together a mashup video of Sir David Attenborough narrating the hunt.
The mash-up was put together by Lovin' Dublin and sees a Spearow, a Chamander and a Zubat being caught up in a battle of 'man versus nature'.
As well as being outright genius, the result also sends us into all kinds of confusion. Because if Sir David Attenborough says it's true then it must be!
It's just that it's difficult to ever imagine in what kind of world a cute Charmander is ever actually described as the 'top predator' on earth!
If Pokemon Go was already causing you to question life and the world of a game then this will really set you over the edge!