Watch This Dog Take Down All Competition With His Mannequin Challenge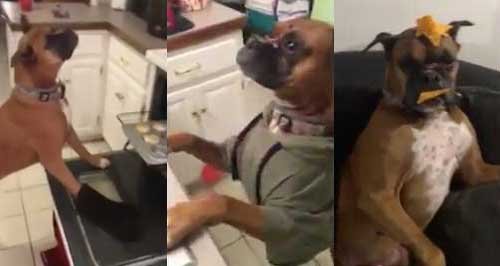 The craze for doing stop freeze frame videos has reached to every corner of the planet it seems...and it's not just humans getting in on the action!
Meet Boston. He's the savvy pooch who's got better acting skills than the rest of us put together!
When it comes to a live game of musical statues, this clever hound has some seriously winning skills!
Talented video maker Ryan Thomas created the hilarious footage of his the dog in a variety of poses.
We could learn a thing of two from this doggy!