Watching Elephants Storm A Giant Pumpkin Patch Is Unbelievably Satisfying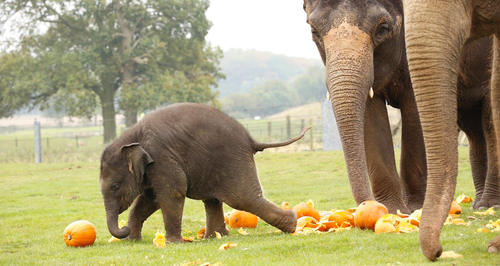 We can't tear our eyes away from these elephants as they go to town on this pumpkin patch!
Halloween is just days away and it looks like these guys are celebrating early!
The happy heard just can't resist when they spy this HUGE orange pile of the classic root vegetable.
How adorable are the little baby elephants, aww!
Watch as the cute critters gleefully stampede towards the Pumpkins...and stomp all over them!
Rather than lamenting all those potential lanterns, just sit back and enjoy the carnage!