Strangers Confess Their Biggest Regrets And It's Emotional
What's Your Biggest Regret? (Nobody Wants To Admit The Worst One Of All)
03:26
The legendary actor Jim Carrey once said: "If you aren't in the moment, you are either looking forward to uncertainty, or back to pain and regret."
And it's so true, we should all be living in the now. But what happens when you think about your own regrets?
Well this is what these strangers in New York City were asked to think about and to write them on a huge chalk board.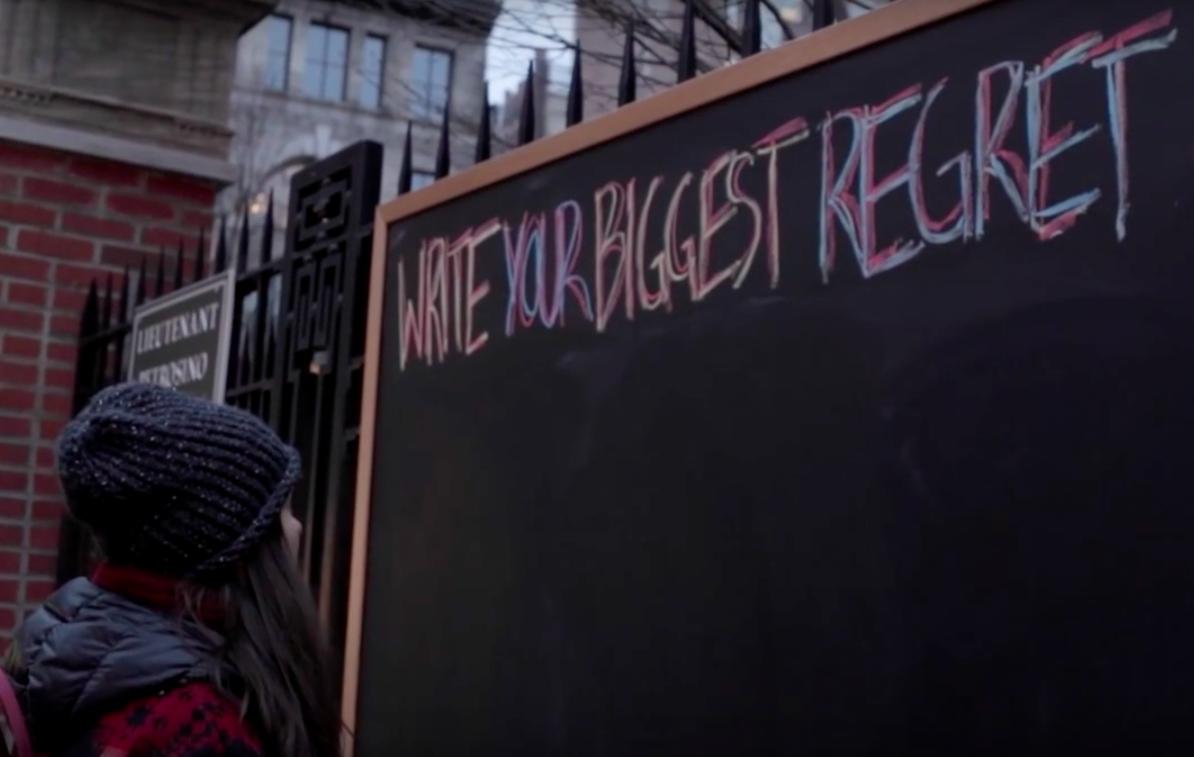 Do you have any regrets? Picture | YouTube
The strangers did not talk about material things, like regretting not getting the car they had always wanted or the things they hadn't bought themselves. Instead, people dug deeper and admitted to regretting things like not going to medical school, not following their passion and playing it safe.
Watch what happens when the strangers are asked to pour their hearts out and were then asked to wipe it away.
This one will really pull at the heart strings...