WATCH! Gino D'Acampo's Cockney Rhyming Slang BLUNDERS Are Simply Hilarious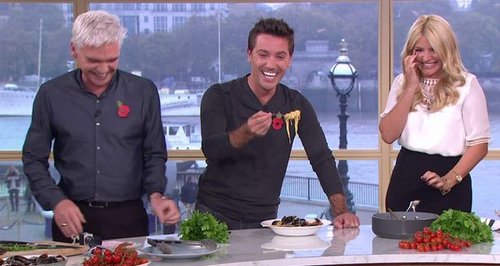 The king of daytime tv cooking takes our cockney rhyming slang test.
Our most loved Italian chef, Gino D'Acampo might know a thing or two when it comes to food, but how well does he fare with these food-themed cockney rhyming slang terms?
Anyone who watches 'This Morning' will know that some of the funniest moments are when the Italian chef's phrases gets lost in translation, so we thought we'd give him a translation challenge of our very own.
Meanwhile, the 40-year-old chef is taking a journey of discovery through Northern Italy to reveal the secrets of real Italian food.
In his latest book, 'Gino's Hidden Italy', he reveals the traditional methods found in the kitchens of Italy with 80 delicious new recipes that will bring authentic Italian dining to your family table.