One Direction's Carpool Karaoke Is Officially HERE!
One Direction Carpool Karaoke
13:22
We feel like we've been waiting FOREVER for 1D's new Carpool Karaoke with 'Late Late Show' host and all round funny man James Corden. But we have some GREAT news for fans of the famous boy band...
We've been on the official countdown for what feels like days: But. It. Is. Here. FINALLY!
Has James Corden replaced Zayn Malik? Is Liam Payne's bottom really on fire?! Do the boys sing 'What Makes You Beautiful', 'Story Of My Life' or 'Best Song Ever' more harmoniously? Can James Corden actually rap quite well??!
Why don't the boys have a music video with a synchronised dance routine wearing matching denim shirts? What will they do with their time off from touring? Who do the lads want to 'Sleep, Marry or Cruz' with? (Mini spoiler: Niall maaaay have a bit of a thing for Justin Bieber's ex-girlfriend Selena Gomez.
...Will the boys and James all still be friends by the end of the video?!
Watch the FULL clip below to find out the answers to these deep and profound questions, plus much more…
#1DCarpoolKaraoke. Tonight. #LateLateShow

— The Late Late Show (@latelateshow) December 15, 2015
2 DAYS TO GO PEOPLE:
It's almost here, friends. #1DCarpoolKaraoke https://t.co/3ncJ0xgxEz

— The Late Late Show (@latelateshow) December 13, 2015
You better watch out, you better not cry, you better not pout, we're telling you why: One Direction's carpool karaoke with James Corden is coming to town! Yes, Niall Horan has finally given us the news we've all been waiting for! We will finally get to see One Direction's Carpool Karaoke, only ONE. MORE. WEEK!
Next week .. @latelateshow @JKCorden #CarpoolKaraoke pic.twitter.com/vimURNIIpB

— Niall Horan (@NiallOfficial) December 11, 2015
With Liam Payne, Harry Styles and Louis Tomlinson crammed on the back seat after Niall called shot gun, the boys were spotted cruising round town filming for The Late Late Show, and they made one very important stop off along the way.
The One Direction boys were spotted filming in James's car yesterday, for their installment which will apparently be aired at a later date.
Forget Christmas, we are basically living for this right now...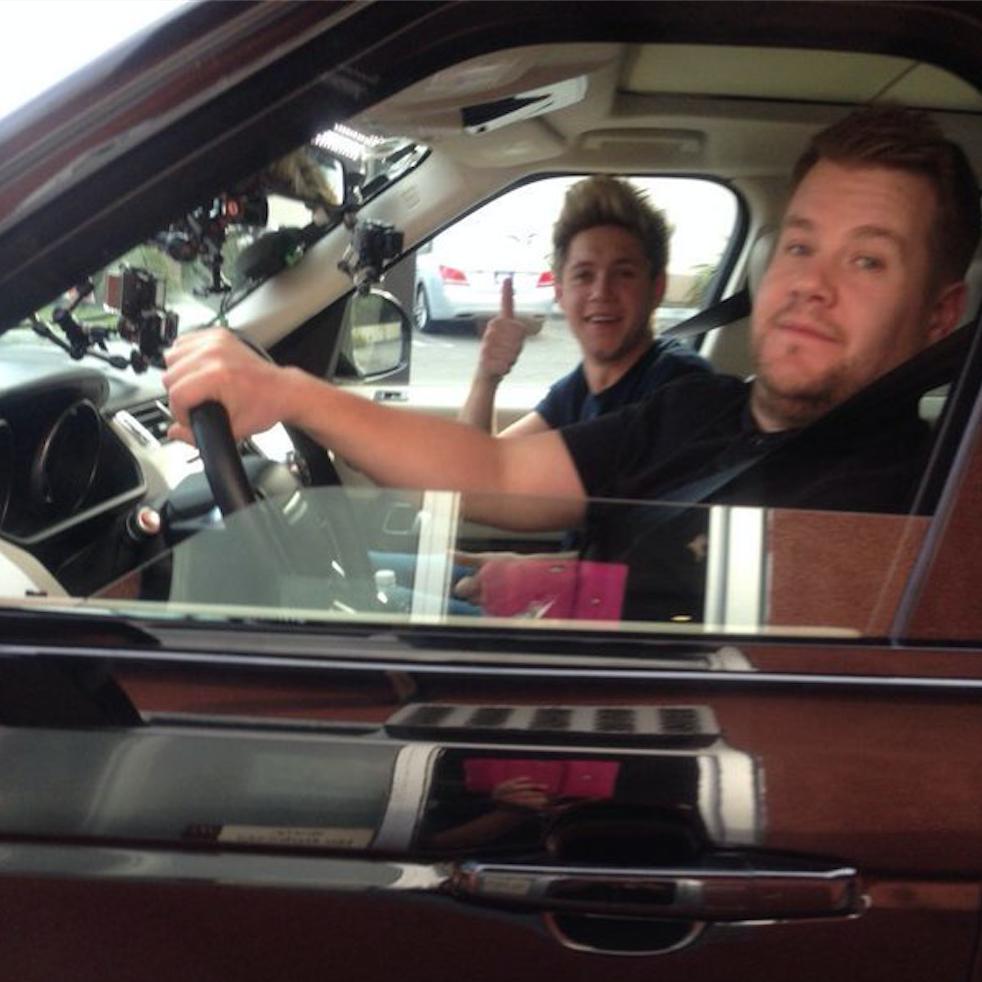 And there's more – Harry Styles drew the short straw during the 'Late Late Show' host's hilarious new game, and was forced to get an inking in front of a LIVE audience!
He's never been one to shy away from inkings, but something tells us he wasn't so keen to add to his collection during his appearance on the James Corden's show this week.
The 21-year-old singer participated in a game of tattoo roulette with his One Direction sidekicks Louis Tomlinson, Niall Horan and Liam Payne.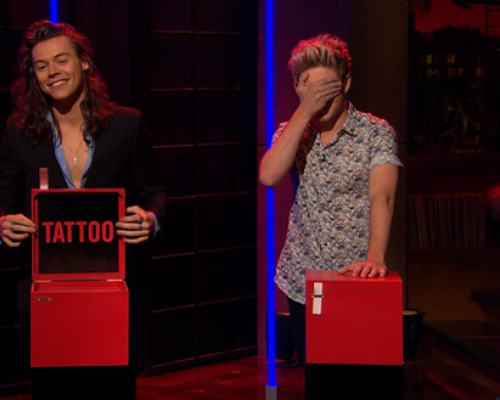 If James Corden lost the game he would be forced to get 1D permanently marked onto his beer belly, and if one of the boys lost they would be inked with Late Late.
Five red boxes were lined up. One contained the word TATTOO and the other four said SAFE, and each member had to pick one.
Unfortunately for Harry, he lost the game and had to bare the brunt of the needle and get a new inking which read 'The Late Late Show'.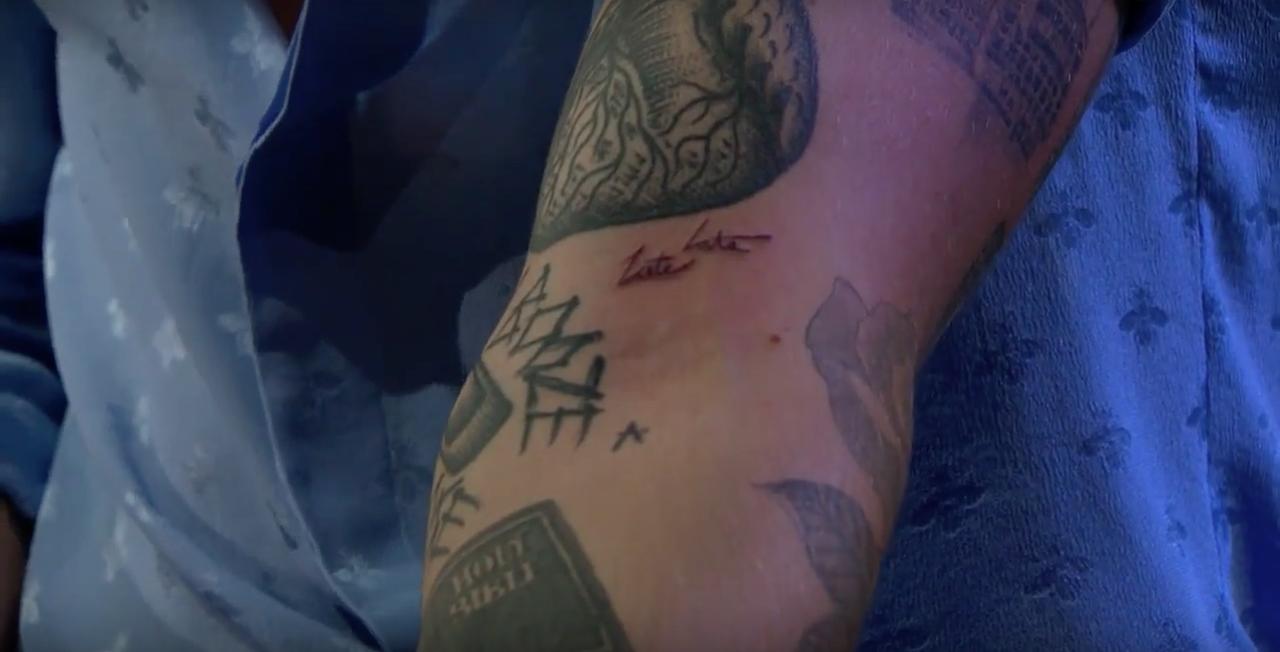 The hilarious game comes shortly after the group featured on Corden's famed Carpool Karaoke which is thought to be released at some point this month.