Mum Does Hilarious 'Shape Of You' Parody All Parents Can Relate To
2 May 2017, 16:16 | Updated: 3 May 2017, 16:31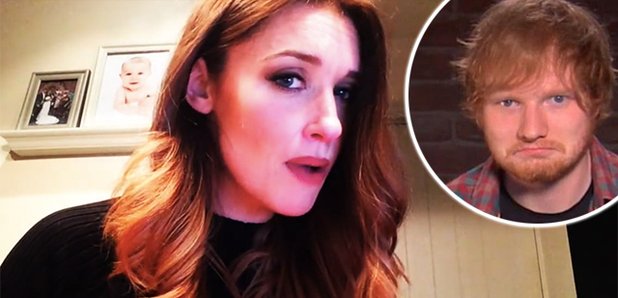 We can all relate to this hilarious mash-up of Ed Sheeran's hit single.
'Shape of You' was the club hit that had us all on our feet every time it came on.
Now a mother has made waves with her hilarious parody of Ed Sheeran's hit single, from the perspective of being a parent.
Mummy blogger, Tired N' Tested decided to put her own twist on Ed's comeback single by changing the title to "The Smell Of Poo."
Singing about her children, son Jack and daughter Evelyn, the blogger, real name Sophie McCartney, sings about the trials and tribulations of being a mother.
To start the comedic video, Sophie takes Ed's club-based line and turns them into: "The club isn't the best place if you're a mother, it's just no good to go.
"Slob at home in maternity wear and maybe pop out to Tesco.
"Spontaneously burst into songs from Disney, to stop a toddler rant. Sing 'Heigh Ho, Heigh Ho' and 'Let It Go', then they start to dance."
Hilarious.
It doesn't stop there, Sophie then begins to focus the lyrics around the gruesome task of changing nappies.
Perfectly timed to the original song, Sophie turns 'Shape of You' to 'Smell of You' before chiming in with,"What is that smell on my body?"