Watch! Adorable Paralysed Bunny Gets Mini Skateboard Wheelchair To Move Around.
The Original Viral Video of Wheelz The Little Bunny That Could
01:06
A paralysed bunny that was unable to walk has been given a new lease of life, after his owner made him a new form of transport to help keep him mobile.
A bunny named Wheelz has been given some wheels of his own after his owner invented a tiny skateboard wheelchair for $1 to help him move around.
The disabled animal had been found by a farmer frozen and injured after an older rabbit had dragged him out of his nest box.
While most animals would have been put down to save them from misery, Wheelz appeared to have a fighting spirit that saw him determined to live life to the fullest in spite of his disability.
Aww!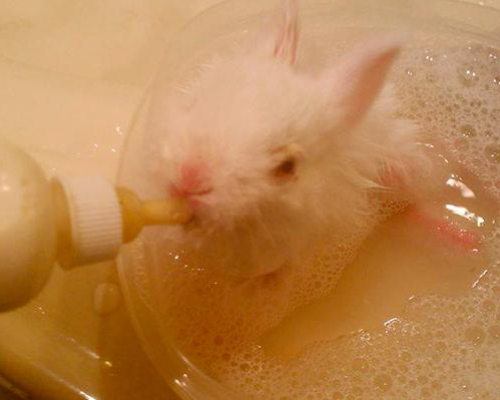 Taking pity on the rabbit, the famers decided to keep him as a pet and help him get back on his feet.
In what has to be the most genius invention EVER, they decided to make him his very own wheelchair.
Speaking on their mission to ensure the rabbit lives a happy life, the farmers wrote on Facebook: "Just because you raise an animal to consume does not mean that you don't provide that animal with kindness, compassion, and the best living environment you can provide. Wheelz has his forever home."
*CRIES*
This is too cute! Someone please pass the tissues!