Robin Williams' Deleted 'Mrs Doubtfire' Scenes Are Heartbreaking!
Lost Footage: Heartbreaking "Mrs. Doubtfire" deleted scenes
08:24
You might want to grab the tissues for this one, because rare footage featuring the late actor in our favourite 90s film is TOO EMOSH!
When you think of Robin Williams in Mrs Doubtfire, you think of the hilarious scenes in which he's wearing women's clothing, a dodgy wig and cracking one-liners.
However, Youtuber Matthew Keys has shed light on some deleted scenes which offer a more emotional side to the movie, and given Williams' untimely death in 2014 it's really heartbreaking.
The alternative storyline, which sees Williams' character Daniel get into an argument with his ex-wife and his daughter stumble during her spelling bee, is a real tearjerker.
Trust us when we say there isn't enough sad face emojis in the world to express our pain.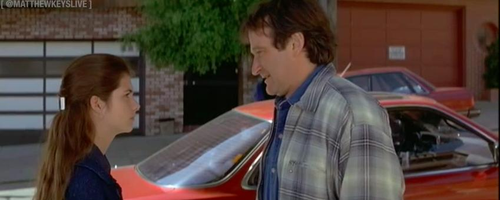 Williams also sees us reaching for the tissues when he delivers a heart-wrenching apology to his child.
"I may act like a fool, but I am your father, OK? Always. Rain. Shine. That's the one wonderful thing in my life."
*CRIES*
Oh my god! We can't cope. No wonder they left these scenes on the cutting room floor!