Aliens, Eggs And Hit Tunes: Watch Sia And James Corden's Carpool Karaoke!
Sia Carpool Karaoke
10:59
She's a legendary pop icon and now Sia's the latest famous face to take a spin in James Corden's vehicle...
Prepare for more madness as the Australian-born, US-based songstress joins 'The Late Late Show' host for yet another brilliant version of Carpool Karaoke.
The 40-year-old singer and songwriter joins the growing list of celebs including Adele, Stevie Wonder One Direction. Only last night Justin Bieber hopped in for his THIRD carpool karaoke!

As well as hearing the talented singer and funny man duet together on some of Sia's biggest tracks, we learn that she also believe in aliens and has freaky double jointed hands!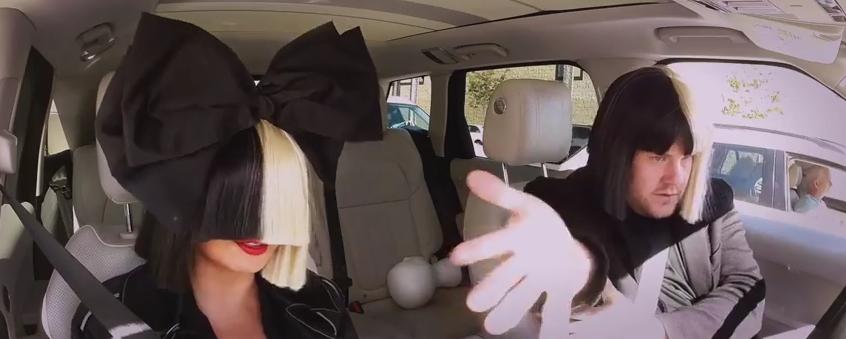 The duo serenaded each other with joint versions of tunes including 'Chandelier', 'Elastic Heart' and Rihanna's 'Diamonds' that Sia wrote.
The songwriter, who famously covers her face in public also explains her decisions around this choice: "I don't wear this unless there's cameras around," she laughed. "I only wear this just to try to maintain a modicum of privacy."
Of course James wouldn't be the James we know and love if he didn't try something bonkers... and trying to balance 12 eggs on Sia's double jointed hands definitely qualifies. We're impressed guys!

We can't wait to find out which Hollywood megastar Corden will convince to join him next...watch this space!