Watch: Busted! Stealth Cat Gets Caught Out
It turns out that this sneaky pet pussycat ain't so sneaky...
We all know that our feline friends can move faster than the speed of light. But they are equally known for their stealthy prowl when they want to stay invisible...
However, this cheeky chappy isn't quite so clever at the latter of the two! He was told that he wasn't allowed into the baby's room but tried his luck anyway by creeping through the door.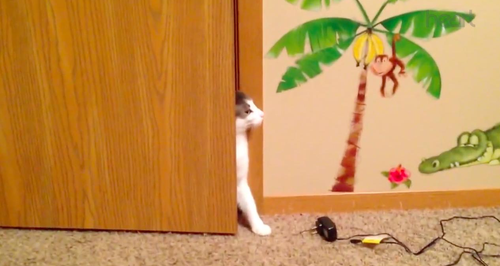 What a cheeky cat! He's almost too cute to tell off!
Watch what happens when he pokes his head around the door!