WATCH: Waiter DROPS Cake In Wedding Prank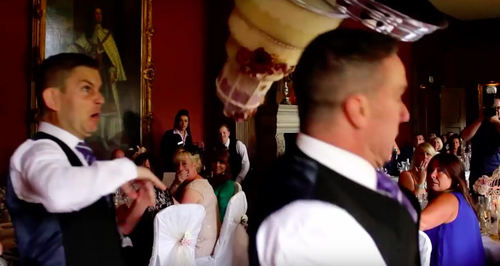 What do you do when the waiter drops your wedding cake on your big day? Watch how this bride reacts to just that!
The day that you get married is supposed to be the happiest day of your life. After all you've been preparing for this day for months, to make sure that it goes ahead without a glitch.
Aside from the dress and the venue, the cake is an important wedding-day ingredient. So imagine a bride's disgust when a group of waiters destroyed it when they DROPPED it!
Don't worry though, it was a prank organised by none-other than the groom himself. No actual wedding cakes were harmed in the making of this video!