WATCH: Cheeky Cat Uses Dog As A Pillow!
It's a well known fact that cats and dogs have been sworn enemies since when time began, although this pair might just be the only exception.
Kuzya the cat is certainly a risk-taker and tries her chances at taking a nap using her canine counterpart, Max, as her own special pillow.
She's certainly not one to stand on ceremony as she kicks back and relaxes, although Max doesn't seem too happy with the new sleeping arrangements!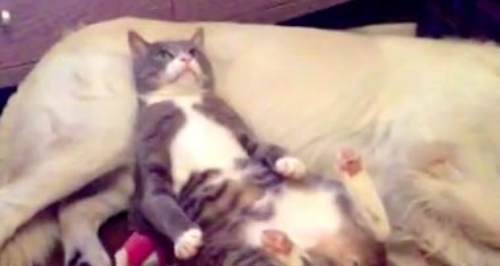 Kuzya is definitely taking her chances, snoozing on Max!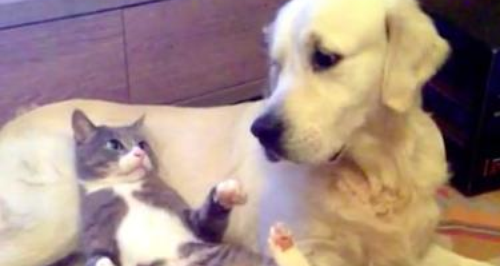 Busted! Max doesn't look too pleased with the new sleeping arrangements!