WATCH: Playtime For Panda Triplets
There's sibling love and then there's cute panda triplet love!
These adorable pandas are two thirds of a triplet of endangered giant pandas at the Guangzhou Chimelong Safari Park in China. They are said to be the only surviving giant panda triplets.
The zoo is also home to a number of older giant pandas but it's these cheeky chappies who steal the show. Apparently, they always draw a good crowd and judging by their fluffy cuteness, we can see why!
Here they are enjoying each other's company with some rough and tumble play.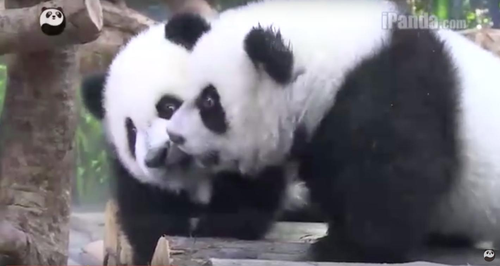 These endangered giant panda triplets sure love each other!