Torbay: Daughter Fights For Better End of Life Care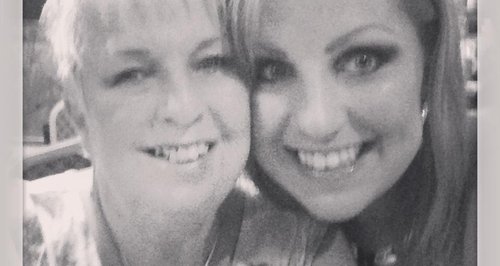 Charity Bagwell claims her mum's last hours in A&E will haunt her forever.
Valerie Bagwell died in Torbay Hospital, on December 20, after 21 hours of unremitting agony.
She had been diagnosed with pancreatic cancer two months earlier.
But when Valerie was admitted to A&E at 7pm on the Friday before Christmas with excruciating stomach pain, neither she nor her family had any idea she was approaching the end of her life.
The family requested pain relief for Valerie, but were told that, as no bleeper had been left to contact the on-call doctors, she could only be offered paracetamol.
Charity, 27, spent the night running around the hospital, searching for a doctor to give her mother sedation or stronger pain relief - without success.
Hours later, desperate and terrified, Charity begged a passing doctor to tell her how her mother would die.
The doctor promised she'd explain, but she never came back.
At 8am the next day, after nine hours of being given paracetamol, a doctor arrived and prescribed Valerie morphine injections.
But still, no one discussed her care or made a plan with the family.
Dying Without Dignity, a Health Service Ombudsman report into end-of-life care, revealed that many, like Valerie, are still enduring painful, undignified and sometimes lonely deaths in NHS hospitals.
Since telling her story Charity says many more families have been in touch - She now wants to set up a charity and become a people's champion to fight for better end of life care for others.
The family has registered a formal complaint with Torbay Hospital. In a written statement, Mairead McAlinden, Chief Executive of South Devon Healthcare NHS Foundation Trust said:
"We would like to again offer our condolences to Mrs Bagwell's family and apologise for the distress the family have suffered.
"We take any complaint we receive very seriously and always carry out a full investigation.
"The complaint we have received from the patient's family is being fully investigated and we will respond in full to the family as soon as this has been completed.
"We have offered to meet with the family and understand that this is something they would like to do after they have received the full written response.
"Our staff work very hard to ensure that the care we provide to of all our patients is the best it possibly can be and that patients and families have a good experience of that care.
"However when, as for Mrs Bagwell's family, there are concerns about the care she received, we will listen and learn."