Torquay: Fawlty Towers To Close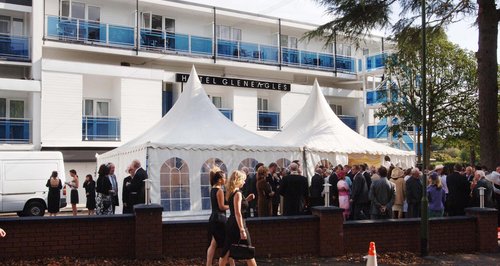 The Torquay hotel which inspired John Cleese to base his all-time great sitcom Fawlty Towers is to close.
Councillors in the Devon resort were told at a planning meeting the hotel had ceased trading last month.
The future of the Gleneagles Hotel remains uncertain after councillors rejected a plan to convert it into a retirement home.
Former owner Donald Sinclair was said to be the inspiration for erratic boss Basil Fawlty, when the cast of Monty Pythin stayed there in 1973.
A report said the premises were currently vacant and would remain so after owners Oceana Hotels had been unable to find an alternative buyer.
A plan by Churchill Retirement Living to turn it into 36 retirement homes was rejected after councillors criticised the design as bulky and lacking character and distinctiveness.
Kevin Wood, managing director of Oceana Hotels, said: "They had hoped for a positive decision from planners, but would now look at their options which could include re-opening at Easter."
The proposal for the retirement home was for one- and two-bedroom apartments, for those aged 60 and above, a communal owners' lounge, a guest suite and a lodge manager's office.