Torquay: New Owners Take Control
15 June 2015, 12:47 | Updated: 15 June 2015, 13:03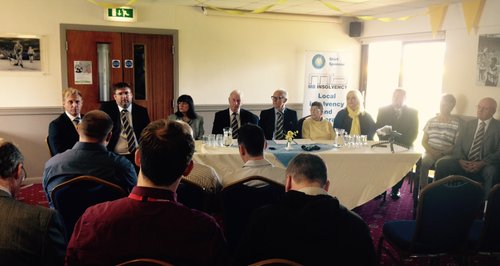 The take over of struggling local football team Torquay United has been finalised.
The new owners, a consortium of local business owners, picked up the keys to the ground on Friday and are keen to turn a corner following the resignation of the previous owner in March.
Incoming Chairman David Philips, along with former player and new Director of Football Dean Edwards, have emphasised a back to basics approach as the club remains under considerable financial pressure.
Director of Football Dean Edwards said: "We're a long way off jumpers for goal posts.
"But we 'are looking to strip things back to the core"
The team's youth academy is set to be 'watered down' and the current use of an external training ground is under review.
The move comes after two poor seasons for the Gulls which has left them facing relegation.
A new manager is due to be announced by the end of the week following the departure of Chris Hargreaves on 'gardening leave', who refused a pay cut offered by the new owners.