The TV Shows We Desperately Wish Would Make A Come Back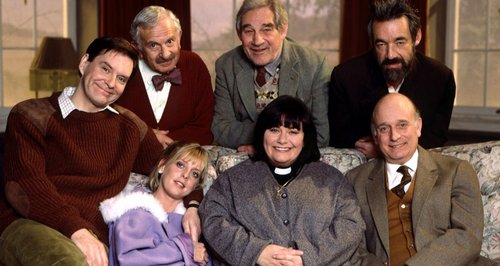 We're talking Monarch of the Glenn, Two Thousand Acres of Sky and Men Behaving Badly. Here we take a look at some of the other shows we'd love to see back on our screens.
These are the shows that got us through our youth - our parents may have called it a 'waste of time' but we know that it was these shows that helped mould us into who we are today. (Not that we're being dramatic, we just know that TV means a lot to us...)
If these shows made a return to our screen we'd never leave the sofa. We would definitely become the ultimate couch potatoes!
Monarch Of The Glen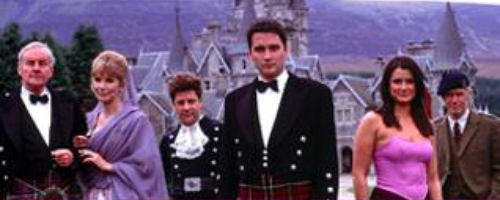 "Archie!" *said in our best Scottish accent*. This Highland drama was perfect evening telly. We were heartbroken when Archie wanted to leave Glen Bogle for New Zealand and sexy Lexi swiftly followed suit. Bring the Laird back, we say! We'd like to see another McDonald heir to the estate.
Two Thousand Acres of Sky
We all admired single mother Abby when she upped-sticks and moved to the remote island of Ronansay with her two children and her pal Kenny. However, we will never forgive the screen writers for what happened to Kenny at the end of series three. Never.
Gavin and Stacey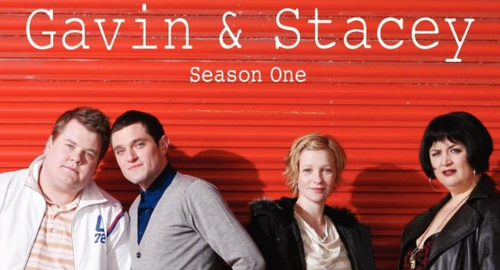 OH. What's occurring?
As far as we're concerned, this show is SO not over. After three series, we were addicted to the budding relationship of Gavin (Matthew Horne) and Stacey (Joanna Page) but we knew that the story line really lay with our favourites Ness (Ruth Jones) and Smithy (James Cordon). As the couples to-and-froed between Barry Island and Essex, there were times when we didn't think they were going to make it. But the way the final episode ended... We know that there's room for more!
Footballers' Wives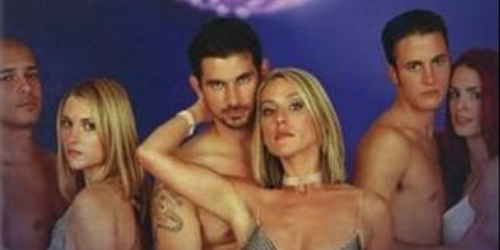 Do you remember this lot? They've got the designer gear, the massive homes, the flash cars - it can only mean one thing: WAGs. The drama down at Earls Park FC was more off the pitch than not. Let's make this one happen, but maybe this time can we have more of a reality version? *Ahem* we're looking at you Victoria Beckham, Coleen Rooney and Abbey Clancy.
Buffy The Vampire Slayer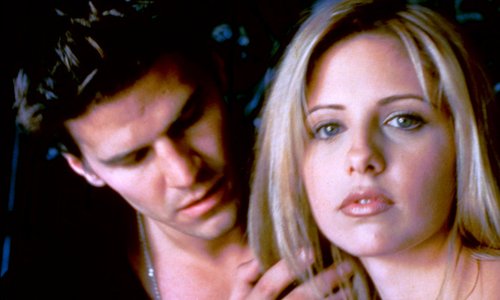 Credit: Rex
Who didn't want to be Buffy Summers? She could totally kick vampire butt. To be honest though, we're still gutted that Buffy and Angel couldn't make it work. *Sigh*
Men Behaving Badly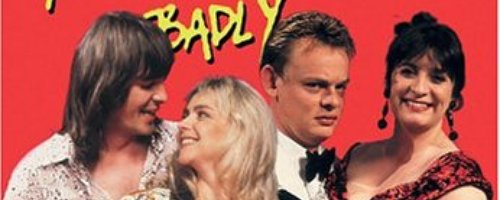 Credit: BBC
Before he was Doc Martin, Martin Clunes played Gary Strang who lived in a flat with his best mate Tony Smart (Neil Morrissey). We'd like to see these blokes wallow in immaturity again please - we can't because we're supposed to be 'grownups', so they'll just have to do it for us!
One Foot In The Grave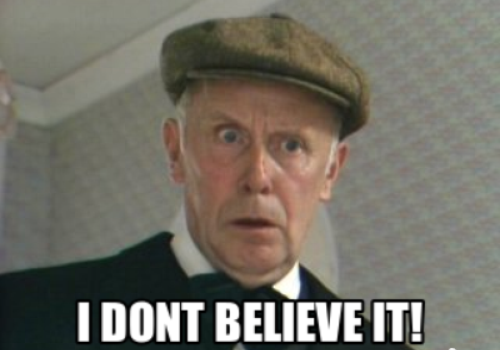 Credit: memecrunch.com
This miserable so-and-so just had us cracking up at his absolute grumpiness. His rudeness made us cringe but we wouldn't believe it if it came back on our screens. Seriously as he died at the end of the last series...
Stars In Their Eyes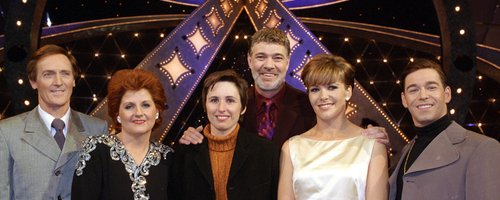 Credit: Rex
"Tonight Matthew, I'm going to be..." What was it about watching ordinary people emerge from the smoke dressed as their celebrity idols? And what even was the prize? All we know is that we loved it and we'd like to see it back please, in EXACTLY the same format.
Blind Date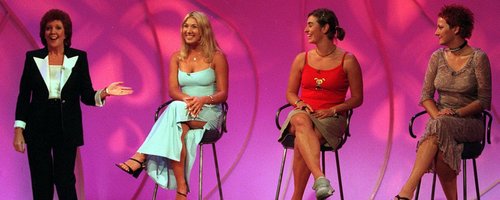 Credit: Rex
Forget Take Me Out and the Island of Fernando, this was the original dating show. It gave us a "worra, lorra, lorra laughs" to watch the screen pulled back and the couples came face to face after cringey flirting. A bit like Tinder really... However, there's no one that could replace our Cilla.
The Vicar Of Dibley
Because Geraldine Granger was no ordinary Vicar and she ended up doing mad things like this. And the group of loveable characters she lived with in Dibley made us laugh in exasperation at their simpleness. If someone asked us if we wanted to see it back on our telly we'd say "No, no, no, YES!".
Only Fools And Horses
The best Peckham duo we've ever seen, Del Boy and Rodney. Need anything for half the price? Gotcha. Just don't ask where it came from.
The O.C.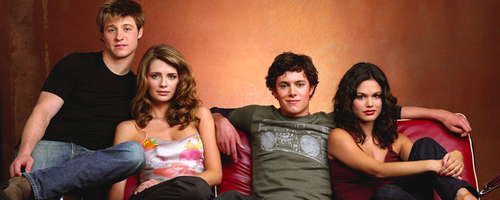 Credit: Facebook/ The O.C.
C'mon, 'fess up. Were you a Seth kinda girl or did you have the hots for Ryan?
Friends
This one goes without saying, of course.