Couples Choose Box Sets Over Fun Between The Sheets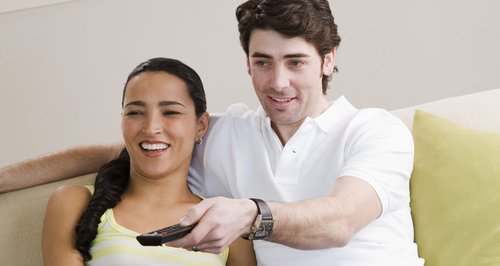 Research shows people are more interested in the likes of Jon Snow, Walter White and Mulder and Scully than getting it on!
We've all found ourselves in the depths of a box set binge at some point.
You know how it goes; you put on one episode of Game of Thrones then before you know it 8 hours have passed, you're surrounded by empty crisp packets and are ranting about how Joffery is the worst person ever! (Or is that just us?)
But it seems that lost afternoons aren't the only by-product of our box set obsession. Bed springs across the country are getting a rest as we put away the candles and rose petals and pick up the TV remote instead.
Research by Sky Box Sets Club has found that more than 1 in 10 of us would rather indulge in a box set than get frisky. It seems we'd rather a bit of The X-Files than the se- no, we won't go there.
Outside the bedroom our love of box sets is even more prominent with a quarter of people saying that box sets are a hot topic for a first date and 20% of 16-24 year olds have judged someone on the basis of their favourite box set.
So if you want to be our lover you've got to get with our Friends… box set marathons.
The UK's Top 10 Addictive Box Sets:
1. Game of Thrones
2. The X-Files
3. The Walking Dead
4. Friends
5. Making a Murderer
6. Breaking Bad
7. 24
8. Sopranos
9. Father Ted
10. Prison Break