This Will Make You Feel Old! These Four Kids TV Characters Turn 20 Today
31 March 2017, 09:32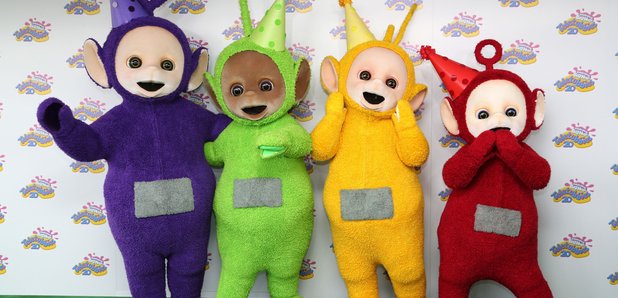 How time has flown since this fab four graced our TV screens!
You might want to sit down before you read this because we just can't believe its true!
The Teletubbies turn 20 years old today!
Yep, you read that correctly. Tinky Winky, Dipsy, La La and Po have all grown up and it has been 20 years since they first graced our screens.
The kids TV show that was a staple on Cbeebies for years showed the four characters exploring their green world with the famous baby in the sun watching over them while they ate tubby custard, tubby toast and chatted away to their vacuum cleaner (we're still not too sure exactly what he was) friend, Noo Noo.
In the past two decades, the show has reached over one billion children across 100 countries and the baby in the sun is now 20 as well!
Celebrating the special date, Cbeebies controller Kay Benbow said: 'The beauty of Teletubbies is that it absolutely focuses on the very youngest audience.
I think it's the audience that took the Teletubbies to their hearts. That's why it's still so loved today because it starts with the children'.