Remember The Iconic BBC Test Card Girl And Her Clown? This Is What She Looks Like Now!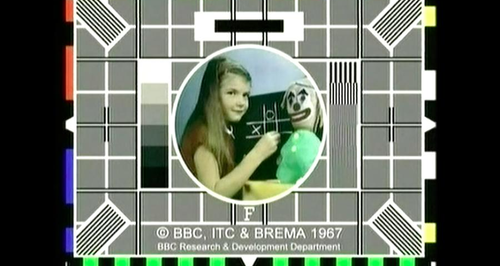 We've found the ultimate TV throwback!
We love a throwback at Heart, especially seeing what our favourite TV stars looked like then.
But this is perhaps the ULTIMATE TV then and now!
Remember the iconic BBC Test Card that used to run when there was a break in broadcasting?
It was a picture of a young girl playing noughts and crosses with a toy clown and was run frequently between the 1960's until 1990's when it was replaced with Ceefax.
The young girl in the image is Caroline Hersee, who was photographed at the age of eight and is now 57-years-old!
Anybody Remember the Test Card ? And this is Carole Hersee now :-) pic.twitter.com/fB0wx1bGvJ

— Shane (@sbuc53) July 4, 2016
Amazing! Makes us wish we were kids again!