A Fiery First Trailer For The New Series Of Poldark Is Here!
Poldark: Series 2 Launch Trailer - BBC One
00:31
And it seems like Ross is in trouble while his hands are in chains.
It's the moment we've all been waiting for: heartthrob Ross Poldark is going to be back on our screens very soon here's our first glimpse into what is in store for series two.
The first thing we see is a closeup of Aidan Turner's (Ross Poldark) lips before cutting to a sultry shot of him standing on a blustery cliff.
"I fought for our liberty," he says over the eclectic rock music, "for our hopes, for our dreams. And I'll keep on fighting, whatever the cost."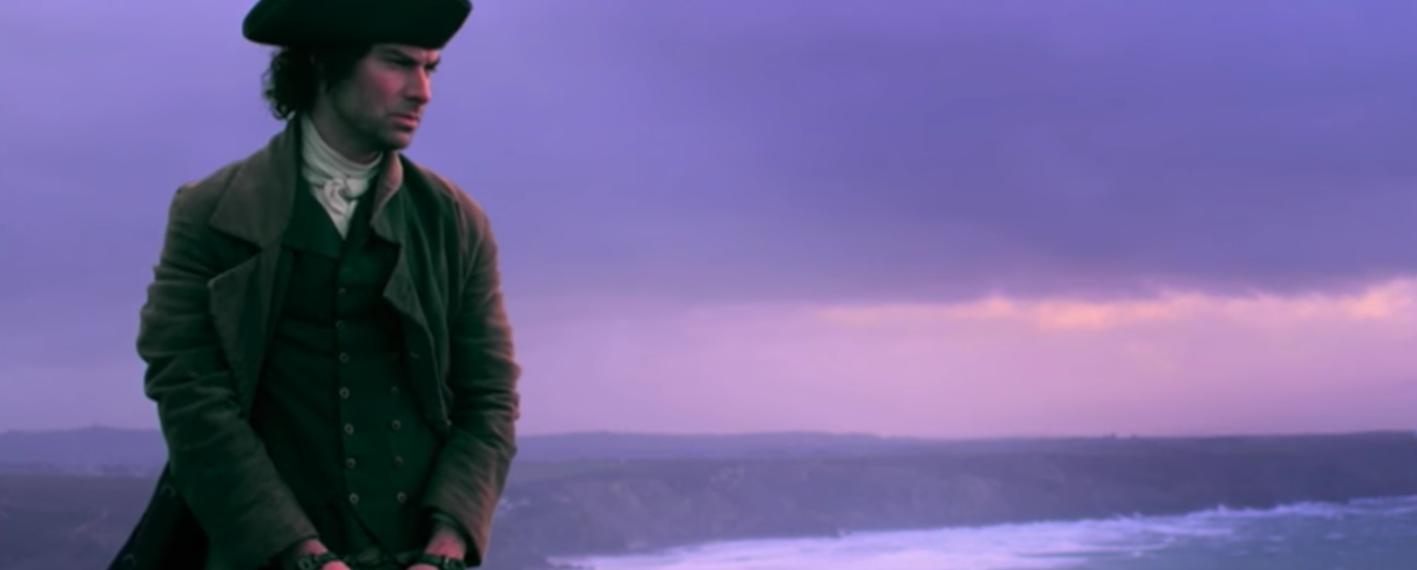 Picture | BBC One
The last series left us in a sorry state when Damelza and Ross lost their daughter Julia to a nasty throat disease and it looks like the couple are still grieving for her.
The teaser also shows the Cornish landowner bound in chains, looking in a rather desperate and sorry state.

Picture | BBC One
And what else do we know? That Poldark is due to have another encounter with his old flame - and cousin's wife - Elizabeth... The sauce and the drama is almost too much to handle. We can't wait!
Poldark is set to return to our tellies on Sunday 4th September on BBC One.