16 Unforgettable 'Friends' Moments Of All Time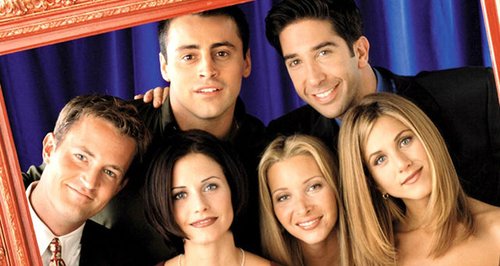 It's been over ten years since the final episode of 'Friends' was aired on our screens but it is still our go-to TV series. It's a great source of lols, life advice and just general banter.
Because we miss it so much, we take a look at some of the best moments EVER.
1. When Joey put all of Chandler's clothes on without any undies on AND THEN mocked his sarcasm:
2. When Ross, Chandler and Rachel tried to take the sofa upstairs:
3. When Monica apologised by putting a turkey on her head and then Chandler accidentally said 'I love you':
4. When Brad Pitt played Will Colbert and he and Ross had an 'I Hate Rachel' club:
5. When Joey found out that Monica and Chandler were a thing but that it was still a total secret:
6. When Phoebe pretends to fancy Chandler just to make him tell her about him and Monica. This kiss was too awkward:
7. When Danny Devito played a stripper at Phoebe's hen party:
8. When Phoebe was happy with Mike and then David came back from Minsk:
9. When Ross got overwhelmed by the spray tanning machine:
10. When Rachel was upset that she wasn't pregnant but then Phoebe actually revealed that she was:
11. When Monica and Ross did The Routine:
12. When Monica and Rachel lost the game and they had to switch apartments with the boys:
13. Joey doesn't share food. Ever:
14. When Chandler got caught having a bath:
15. This:
16. When Rachel got off the plane:
Oh how we miss the whole gang!