Vibrant Thinking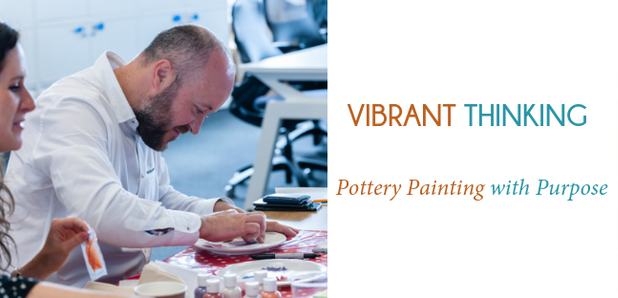 Within carefully structured pottery painting workshops, Vibrant Thinking use visualisation techniques rather than verbalisation of viewpoints as a powerful way of communicating.
Team building away days have been an important aspect of corporate group development for many years. Vibrant Thinking's team dynamics workshops offer something a little bit different.
Their energising team building sessions are specifically designed to refresh participants and allow them to see things from entirely new perspectives.
Using visuals is a great starting point to changing and improving team dynamics. A visual representation of how a challenge or vision for a business is often understood by others much faster than a verbal articulation.
CALL - 07788779711