SAFC Boss Sam Allardyce Says He's Shocked By Johnson Guilty Pleas
3 March 2016, 16:02 | Updated: 5 March 2016, 07:10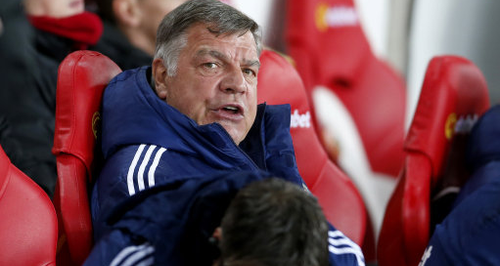 Sunderland manager Sam Allardyce said Adam Johnson's guilty pleas were 'a massive shock' to the club and he felt 'extremely let down'.
The 61-year-old Black Cats boss also said he felt 'a lot of sympathy for the victim'.
Speaking at his pre-match press conference before travelling down to Southampton at the weekend, Allardyce said Johnson would have to accept whatever punishment was handed down for his sexual activity with a girl aged 15.
'I was aware that his plea for all charges was to be not guilty and on that basis he trained and played for the team if and when I selected him,'' he said.
'But to hear just before the trial started that he had pleaded guilty was a massive shock to everybody at the football club and the football club took swift and direct action to dismiss him immediately.
'So everybody in our dressing room and certainly me, on what little we knew, was shocked from that.
'It's been very difficult to try and judge what's actually been going on, because you want to know all the facts so you try and keep your cool until the judgement has been made.
'Now the judgement has been made, the decision has been made, we all feel extremely let down by what has happened and by what Adam has done and certainly feel a lot of sympathy for the victim and the family.
'Hopefully that has now given them some peace and they can get on with their lives and we can get on with our football. Whatever the punishment is he has to accept that and we can all move on.'