Join us as Christmas arrives in Swansea!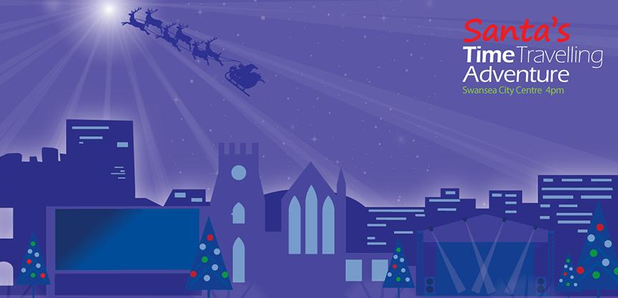 Christmas arrives in Swansea with Santa's Time Travelling Adventure on Sunday 18th November!
There'll be festive fun and sparkle right through Swansea city centre.
Entertainment includes dance-troupes, family entertainment, choirs, spectacular shows and stages and of course Santa.. in his spanking new sleigh!
The magical entertainment begins at 4pm around the city centre. Then from 5pm it's the main procession starting at Princess Way, along Caer Street and College Street before finishing on The Kingsway.
You'll be transported to Christmases past, present and future by special effects, choirs, dancing, musicians and world-renowned clowns Tom and Pepe!
Entertainment will take place on four show stages along the route.
Heart Breakfast's Jagger and Woody will be there too to join in the fun as the festive lights are turned on!
It's all part of the exciting Enjoy Swansea Christmas events brought to you by Swansea Council.
Here's the full procession route: