20 years since Wales said "yes" to devolution
17 September 2017, 11:02 | Updated: 17 September 2017, 11:25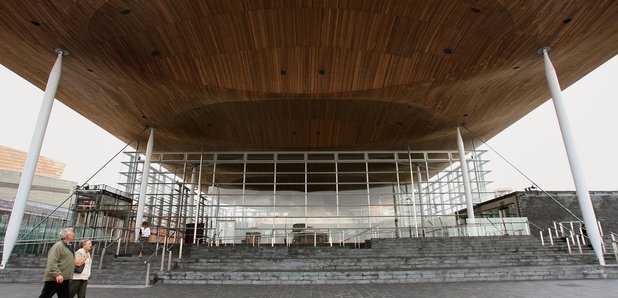 Today marks the 20th anniversary of the historic vote where people in Wales voted in favour of devolution.
Voters overwhelmingly rejected a devolved government in the referendum in 1979, but the result of the 1997 vote led to the Welsh Assembly being established.
It was a narrow result with the "yes" campaign receiving a majority of just 6,721 votes.
Since the vote 20 years ago, several landmark laws have been passed in Wales including the system of presumed consent for organ donation and the 5p charge for single-use carrier bags.
Wales was also the first UK nation to introduce a smoking ban, and now all new build homes have to be fitted with sprinklers.
Y Llywydd of the Assembly, Elin Jones AM, said: "Support for devolution and the National Assembly has grown significantly in Wales.
"Our priority for the future is to ensure that we have a parliament that is well-equipped to represent the interests of Wales and its people, make laws for Wales and hold the Welsh Government to account; a parliament that is an equal of its counterparts across the UK."
Next year the Welsh Assembly is due to gain more powers including the ability to raise taxes for the first time in almost 800 years. It is also due to be renamed as the "Welsh Parliament" or "Senedd Cymru" by 2021.
However, a survey for the Assembly Commission has found 60 per cent of voters don't understand the role of the Assembly.
Welsh Conservative leader Andrew RT Davies is also critical of its success: "The traditional way of governing in Wales is not working for hardworking people, their families and their communities.
"Labour's failure to embrace change and work outside its ideological comfort zone is holding us back and they can't argue they haven't had enough time.
Secretary of State for Wales Alun Cairns added: "Devolution in Wales has come a long way over the 20 years since the referendum.
"The Senedd is now an established part of our constitutional landscape - taking critical decisions on matters that affect everyday lives.
"We are now in another period of change for Welsh devolution - the devolution of powers that are repatriated when we leave the EU."