Boost for the Welsh steel industry
8 February 2017, 06:01 | Updated: 8 February 2017, 06:02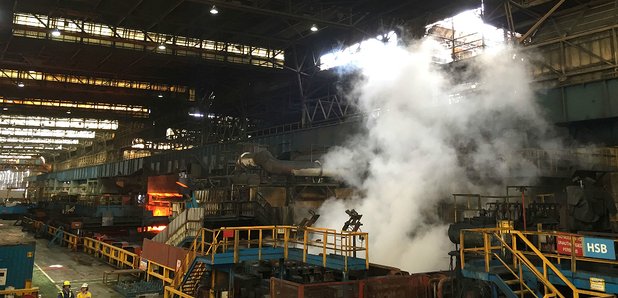 The Welsh Government's providing just under £3m to help secure over 550 jobs in the sector.
£2.8m has been invested to help create 90 new steel jobs in Wales and safeguard a further 477.

Ken Skates said the investment at Code Serve in Brynmawr, Dyfed Steels in Llanelli, Express Reinforcements in Neath and Celsa Steel in Cardiff would help to secure a sustainable future for the Welsh steel industry:

"The future of the steel industry and steel related businesses are hugely important to manufacturing in Wales.

Indeed the steel sector is a key priority for the Welsh Government and I am delighted to announce support for four businesses that between them are investing £8.75m in new facilities, new equipment, expansion projects and environmental improvements in Wales.

Together their and our investment will create 90 new jobs and safeguard a further 477 highly skilled jobs in Cardiff and the South Wales Valleys."