Cameron: Welsh government will become "more powerful"
8 May 2015, 14:42 | Updated: 8 May 2015, 14:46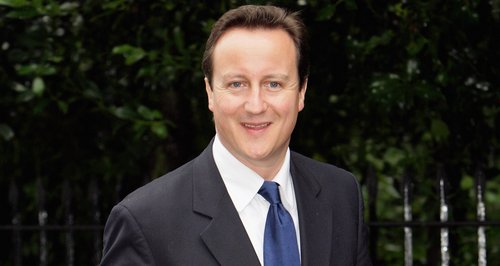 David Cameron has used his first speech since returning as Prime Minister to promise he will push ahead with further devolution of powers to the Welsh Government.
Speaking outside Downing Street he said:
"In the last parliament we devolved power to Scotland and Wales. In this parliament I will stay true to my word and implement as fast as I can the devolution that all parties agreed for Wales, Scotland and Northern Ireland.
Governing with respect means recognising that the different nations of our United Kingdom have their own governments as well as the uk government. Both are important and indeed with our plans the governments of these nations will become more powerful with wide responsibilities".
What would more devolution for Wales mean?
The Labour led Welsh Government in Cardiff Bay already has full responsibility for some areas like health and education.
Earlier this year, the Westminster Government proposed more decisions are made in Wales including:
- Energy projects like most onshore wind farms and tidal energy.
- Development of ports.
- Power for the National Assembly to lower the voting age to 16 for Assembly elections.
- Power for Assembly and local government elections in Wales including deciding the electoral system, the number of constituencies and their boundaries plus the timing of elections.