Cannabis based medicines will be available in Wales
11 October 2018, 17:45 | Updated: 11 October 2018, 17:46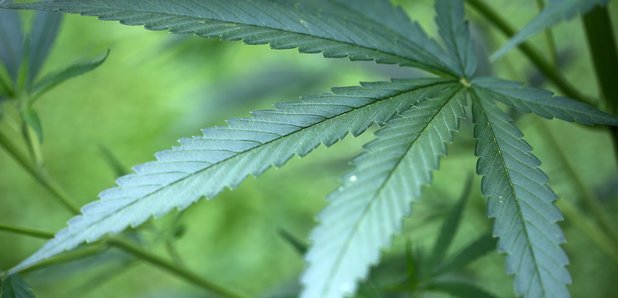 Doctors in Wales will soon be able to prescribe cannabis based medicines.
It's after a decision by the Home Secretary to relax the rules, following high-profile campaigners by the families of children with epilepsy.
Alfie's mother, Hannah Deacon, was one of many campaigners to welcome the move.
She said: "Today is a momentous day for every patient and family with a suffering child who wish to access medicinal cannabis.
"I have personally seen how my son's life has changed due to the medical cannabis he is now prescribed.
"As a family we were facing his death. Now we are facing his life, full of joy and hope which is something I wish for each and every person in this country who could benefit from this medicine."
An initial review by chief medical adviser Dame Sally Davies concluded there is evidence medicinal cannabis has therapeutic benefits.
The new regulations will apply to Wales, England, and Scotland.
A Welsh Government spokesperson said: "We welcome the Home Secretary's actions in setting out how cannabis-based products for medicinal use will be defined in order to make it lawful for them to be prescribed when specialist doctors believe this is appropriate.
"Subject to the necessary legislation coming into force later this year, cannabis-derived medicinal products will be available for clinicians in Wales to prescribe.
"The majority of cannabis-derived products for medicinal use will be unlicensed medicines.
"The decision to prescribe a cannabis-derived product will therefore need to be made on a clinician's judgement that there is clear evidence that the likely benefits outweigh any risks, and that a patient's clinical need cannot be met by a licensed medicine."