Charity says benefits cap will hit Welsh families
4 November 2016, 12:36 | Updated: 7 November 2016, 13:25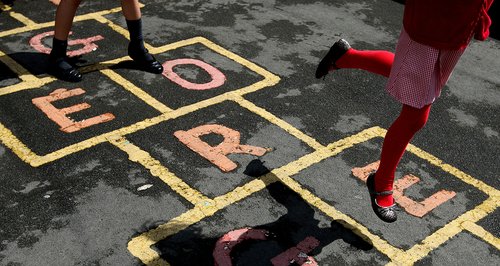 A charity claims a new benefit cap could lead to hundreds of Welsh families being forced in to poverty.
The new benefits cap has come in to force in Wales and will reduce the amount that out of work households can claim in one year to 20,000.
The measure was introduced as part of the austerity plans by the former Chancellor George Osborne.
But the Children's Society claims children's well being and mental health will be affected as parents have less money to spend.
The charity estimates around 4,000 families in Wales could lose up to £60 per week or £260 a month.
Matthew Reed from the Children's Society said: "It is deeply disappointing that the Government is pushing ahead with an ongoing agenda of cuts to financial support for children in low-income families.
"Making savings by cutting help for the poorest children is unnecessary and unfair.

"The reality is that children are considerably more likely than adults to lose out and there is nothing fair about trying to balance the books on the backs of poor children.
A DWP spokesman said, "The benefit cap provides a clear incentive to move into a job, even if it is part time, as anyone eligible for working tax credits is exempt.
"People on carers allowance and most disability benefits are also exempt from the cap.
"Even with the new cap, families can still receive benefits up to the equivalent salary of £25,000".