Fifth of Welsh children have "poor dental hygiene"
2 November 2016, 16:40 | Updated: 2 November 2016, 18:11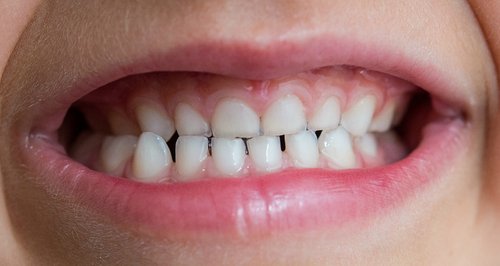 A new survey has delivered a stark warning about the poor dental hygiene of children in Wales.
The research, from the charity Action for Children, suggests a fifth of Welsh children who are under the age of five brush their teeth only once a day or less.
That's despite advice from dentists that children should brush their teeth twice a day - in the morning and before bedtime.
The research also suggests almost a quarter of Welsh parents don't always supervise their children to brush their teeth, despite the fact that the NHS advises parents to monitor youngsters until they're 7 years old.
Brigitte Gater from Action for Children in Wales is worried it could be setting children up for a lifetime of poor dental hygiene.
"Too many children continue to be badly affected by poor oral health.
"Being able to smile with confidence is important for a child's self-esteem and lifelong physical health.
"Prevention can help avoid unnecessary pain for children and save parents and the healthcare system money."
The charity is now offering workshops to help children develop their dental routine.