Gatland 'excited' about world cup
17 March 2019, 07:58 | Updated: 17 March 2019, 08:08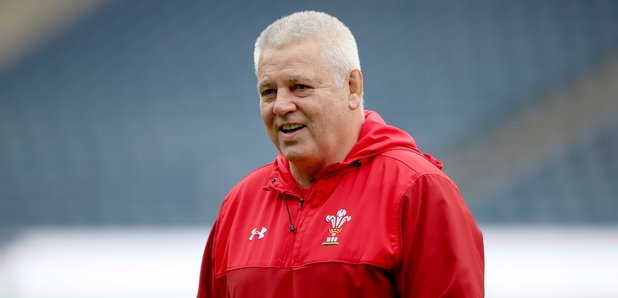 Wales coach Warren Gatland says he's excited about this year's Rugby World Cup after his side clinched the Grand Slam.
Wales beat Ireland 25-7 at the Principality Stadium to win the Six Nations title.
The team will now begin their preparations for the world cup ranked as the world's second best team - after beating all five nations for the first time since 2012.
Wales coach Warren Gatland said: "I am excited for the World Cup because you get two or three months together and you can prepare like a club side.
"You can go into a lot of skill development and really fine-tune your game. From that point of view, we will be in great shape.
"In our previous two World Cups (Gatland was in charge of), we were one of the fittest teams in the World Cup.
"We will be in good shape for this one as well."
Wales' win was their 14th in succession - which is a new record for them.
It was also Gatland's third Grand Slam and fourth Six Nations title with Wales - a new record for a coach in charge of a single team.
Wales captain Alun Wyn Jones said: "We are managing games better and working on these things. Belief is something you have to earn, and we are doing that.
"We have put a big target on our back for a lot of other teams, and you have to be comfortable with the pressure that comes with that."
Jones continued: "I'm very fortunate to have been involved in two previous Grand Slams.
"When you see young men come into the side and see them grow over an eight or nine-week period... I can't tell these guys what to do, given the way they are performing.
"I've been involved in regional rugby and all its deficiencies, but it must be doing something right, because these guys are doing a job."
Wales will face another group of tests against Ireland and England in the summer series as part of their preparations for the world cup in Japan - which kicks off in September.
Warren Gatland will step down after that tournament - with Scarlets coach Wayne Pivac taking over at the top.