Gwent man blackmailed women with sex tapes
25 November 2016, 16:39 | Updated: 25 November 2016, 17:17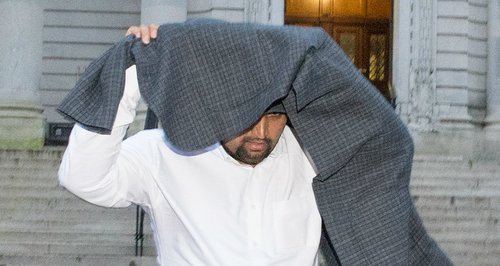 A man from South Wales has been convicted of filming himself having sex with women then blackmailing them in to giving him money not to put the videos online.
Farhan Mirza secretly filmed himself with three Muslim women he met through a dating website.
Cardiff Crown Court heard he tried to impress his victims by claiming to be a doctor, when in fact he was a taxi driver who lived with his mum in Abertillery.
The court heard he threatened to "bring shame" upon the women and their families unless they gave him money and gifts.
Mirza promised to make one woman "famous" by sending naked pictures of her to work colleagues.
The jury convicted Mirza of the nine charges, including blackmail, voyeurism, sexual assault, theft and fraud.
Timothy Evans, prosecuting, previously told the court: "Because of their religious and ethnic backgrounds he targeted them because of the terror, embarrassment and humiliation that each of these ladies would have felt in their minds by what this defendant did to them."
The first victim went to the police in 2014 and investigations led to the other two complainants.
The woman described her shock at discovering home movies of Mirza having sex with various women.
"He didn't have one or two - there were hundreds of them. I was there too.
"I had no idea that he was filming when we were together, or had hidden cameras. Never, ever would I have consented to that.''
OIC PC Pat Maguire said: "Farhan Mirza is a manipulative, deceitful and callous man. He preyed on genuine and kind-hearted women who he took full advantage of through lies, greed and his own explicit fantasies.
"Mirza purposefully targeted women from a culture where honour is held in high regard and used this to strengthen his threats and make them feel more vulnerable and alone.
"Mirza has shown no remorse for his actions throughout this investigation."