Half of Welsh parents don't know risks of cot death
13 March 2017, 05:00 | Updated: 13 March 2017, 16:40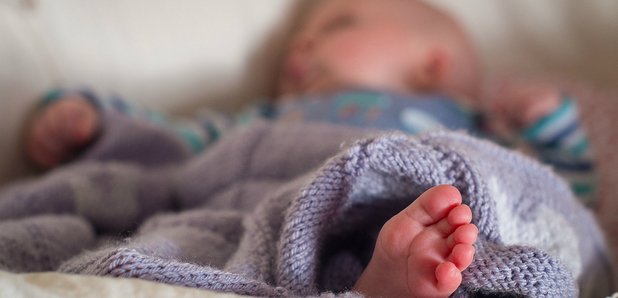 A charity is warning parents in Wales may be putting their babies at risk by putting them to sleep on their stomach or side.
A survey by The Lullaby Trust has found more than half of Welsh parents are unsure of basic ways to reduce the risk of "cot death", or Sudden Infant Death Syndrome.
The research found 57 per cent are unsure about whether it is okay for a baby to sleep on their side, and 15 per cent think it is fine for children to sleep on their tummies.
The Welsh NHS says babies should be put to sleep on their backs in a cot free of bumpers, toys and pillows.
The number of children dying of "cot death" has fallen by 64 per cent in Wales since 2004, but 10 babies still died from Sudden Infant Death Syndrome in Wales in 2014.
The Lullaby Trust says it's concerned some parents are unaware of or ignore the message, while others do not know about the risks of drinking or smoking and sharing a sofa with a baby.
Francine Bates, chief executive of the charity, said, "Many parents in Wales are not still not equipped with the information they need to keep their baby as safe as possible.
"Although we've come a long way in reducing SIDS rates, more needs to be done to ensure that all parents and carers in Wales understand the basics of safer sleep.
"We call on local authorities and health boards to ensure safer sleep messages consistently reach all families and help us in our goal to prevent avoidable deaths now and in the future."